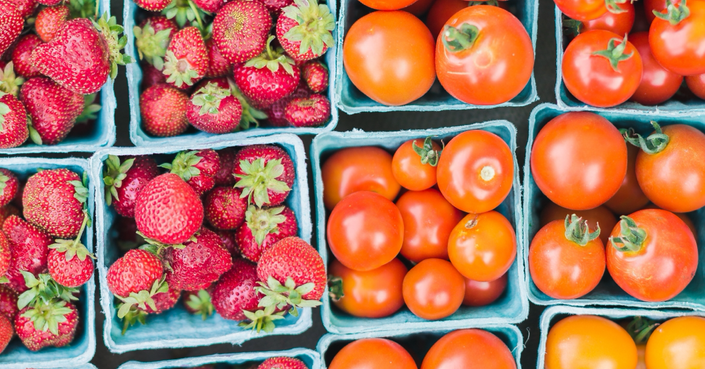 Longevity & Living Foods Coach Certification
Starts November 2019 - Join the newest and fastest growing coaching trend by becoming a Longevity & Living Foods Coach with us.
Starts November 1, 2019 / Drip / Self-Paced / Lifetime Access
Get on the wait list for pre-sale discounts here.
Longevity and Living Foods Coach Certification with Debbie Williamson & Kellie Lin Knott - A wellness/longevity revolution is in full swing. Now, more than ever, people are looking for natural solutions to live longer and look and feel younger. Teach clients to take control of and master their long term health. Be a part of the evolution of the personal coach and reinvent your career while incorporating your soul's purpose fully into your work.
This training, combined with your personal experience practicing the techniques and tools we offer, will give you everything you need to build a business coaching clients to greater happiness, love, life-long health, purpose and extended longevity. This is a great addition to any stable of wellness services (good for yoga teachers, life coaches, massage therapists, reiki practitioners, etc).
Join the fastest and newest growing coaching trend by becoming a CERTIFIED LONGEVITY AND LIVING FOODS COACH in 2019 with author & coach, Debbie Williamson!
WHY NOW?
Take advantage of the huge growth trend of anti-aging.
Teach clients to master and take control of their long term health.
A wellness revolution of longevity is in full swing.
A bigger calling is emerging in your life and current profession.
It's time to reinvent your career and incorporate your soul's purpose fully into your work.
The current business of coaching is evolving now.
FROM DEBBIE WILLIAMSON:
Why did I create this new coaching program and how did it evolve over time?
In college I thought I wanted to become a medical professional and explored becoming the following:
Registered Dietician - They take a medical approach to nutrition. This profession is designed to help those in medical need or serious illnesses. They usually work in a hospital setting and use the standard for pyramid working with "calories in, calories out" for weight management. I interned in a local hospital working towards my R.D. and I found it wasn't a fit for me. I had explored vegetarianism and was interested in other approaches to eating for higher performance as an athlete. I also wanted to work more in the field of prevention of disease vs the after care and treatment of symptoms.
Nutritionist - Often used if the professional has a Master's Degree in Nutrition, but there is no registration, certification or requirement to become a nutritionist. With nutrition as a major emphasis in my B.S. degree, spas and health clubs that I worked for usually had my position listed as Fitness Trainer and Nutritionist. Nutrition was never my sole focus. I was more interested in coaching every aspect of my clients lifestyle. A holistic approach.
After college, the fitness boom was in full swing and I explored:
Wellness Coach - A wellness coach provides motivation and tools for the well-being of their client. Often the focus was specific to smoking cessation, weight loss, and stress reduction or workplace wellness. Wellness coaching was goal oriented in making changes. Most of the time, it was changing bad habits that develop over time. This felt like after care again, like trying to fix people.
Health Coach - Health is an overall focus on lifestyle, wellness, and nutrition. Coaches worked on balance and supporting clients goals. Clients often don't know what they want or why they should want it. I want clients to look at life as their laboratory, without limitations.
Once I was more established in my career, I explored:
Life Coach - Examine what is going on right now, uncovering obstacles and challenges, then co-creating a course of action to make your life what you want it to be. This course usually assumes there is something wrong and change is needed.
Several years later, I created my niche:
Yoga Life Coach - A yoga life coach can assist clients in creating their best life, by opening to the possibilities available to them. Reducing future suffering and living life to the fullest, moment to moment, is something everyone can find everlasting happiness in. I created (and sold) my own life coach program and certification based on principles I learned in extensive study in the Yoga Sutras. I believe there is more.
I love what's happening now with the coaching industry's current focus on longevity:
Longevity Coach - New discoveries in science and medicine happen all the time. People are living over 100 years now. Our life purpose, connection to spirit, love, energy, and intuition play a greater roll in our health. Our physical body is only one aspect of who we are.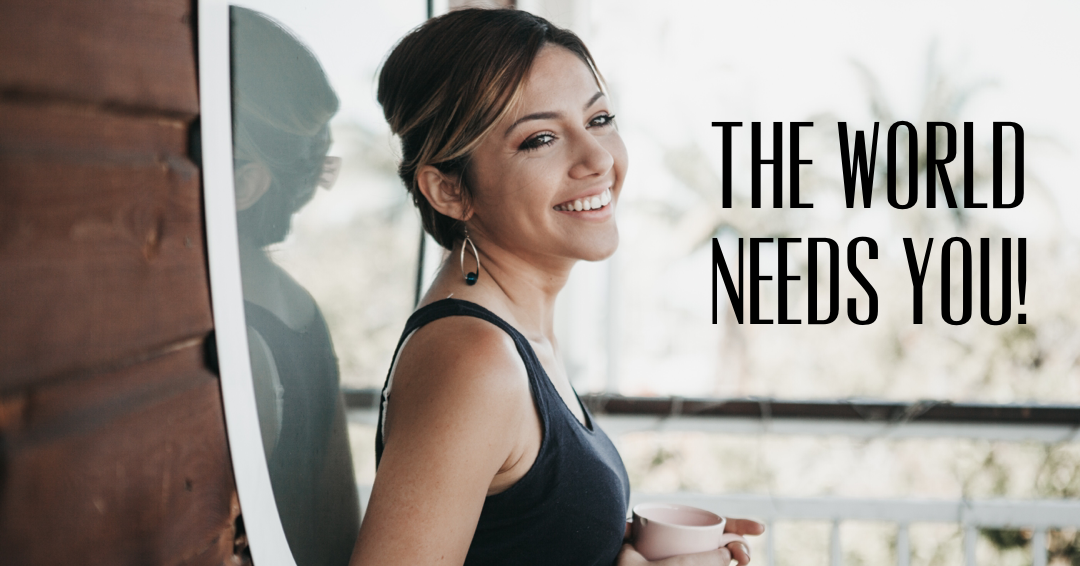 My newest creation is something that encompasses a lifetime of learning & passion:
Longevity and Living Foods Coach Certification - What we think and feel often begins in our gut and what we feed our body. What we feed our body, feeds our mind and spirit. When our bodies are healthy our human potential is limitless.
This training and your personal experience will give you the tools to coach clients to greater happiness, life-long health, love in their heart, life purpose and extended longevity.
INCLUDED CURRICULUM:
Module #1 Live Longer
Module #2 Purposeful Living
Module #3 Spirit Body and Intuition
Module #4 Love and Gratitude
Module #5 Physical Body
Module #6 Energy Body
Module #7 Science of Longevity
Module #8 Diets and Lifestyles
Module #9 Living Foods
Module #10 Weight, Fasting, Fueling, and Cleansing
Module #11 Superfoods, Super Herbs, and Adaptogens
Module #12 Essential Oils
Module #13 Personal Program and Self-Implementation
Module #14 Principles of Coaching
Module #15 Business of Coaching
Final Exam, 2 Recorded Coaching Practicums and Certification
You will have all of the tools and knowledge to begin your Longevity and Living Foods consulting and coaching business. You will be practicing these principles and techniques yourself and will be guiding your clients from your personal experience.
I have designed this training from my formal education, life experiences, continuing education and voracious constant learning. I have created andled numerous Cleanse Coach, Raw Foods Coach, Yoga Life Coach and Yoga Personal Training certifications. Successful grads have started their own businesses, blogs, and trainings of their own.
This is a fantastic opportunity to start now on the ground floor of this new and fast growing coaching market.
This course is self-paced and can be completed in less than a year. You can also take your time and complete it in the time that works best for you. You will have lifetime access to THIS SECTION of the course.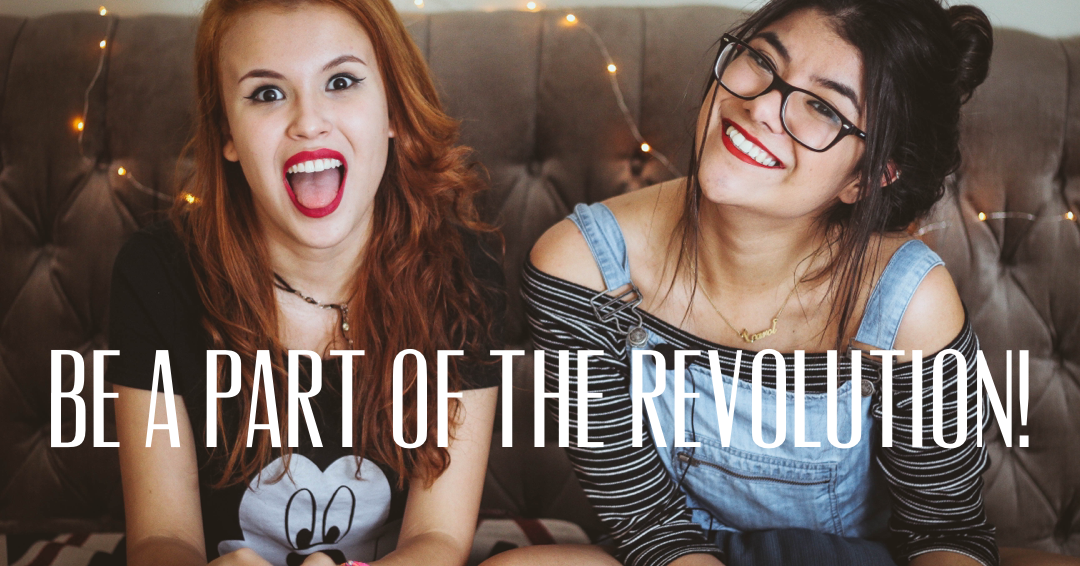 Your Instructor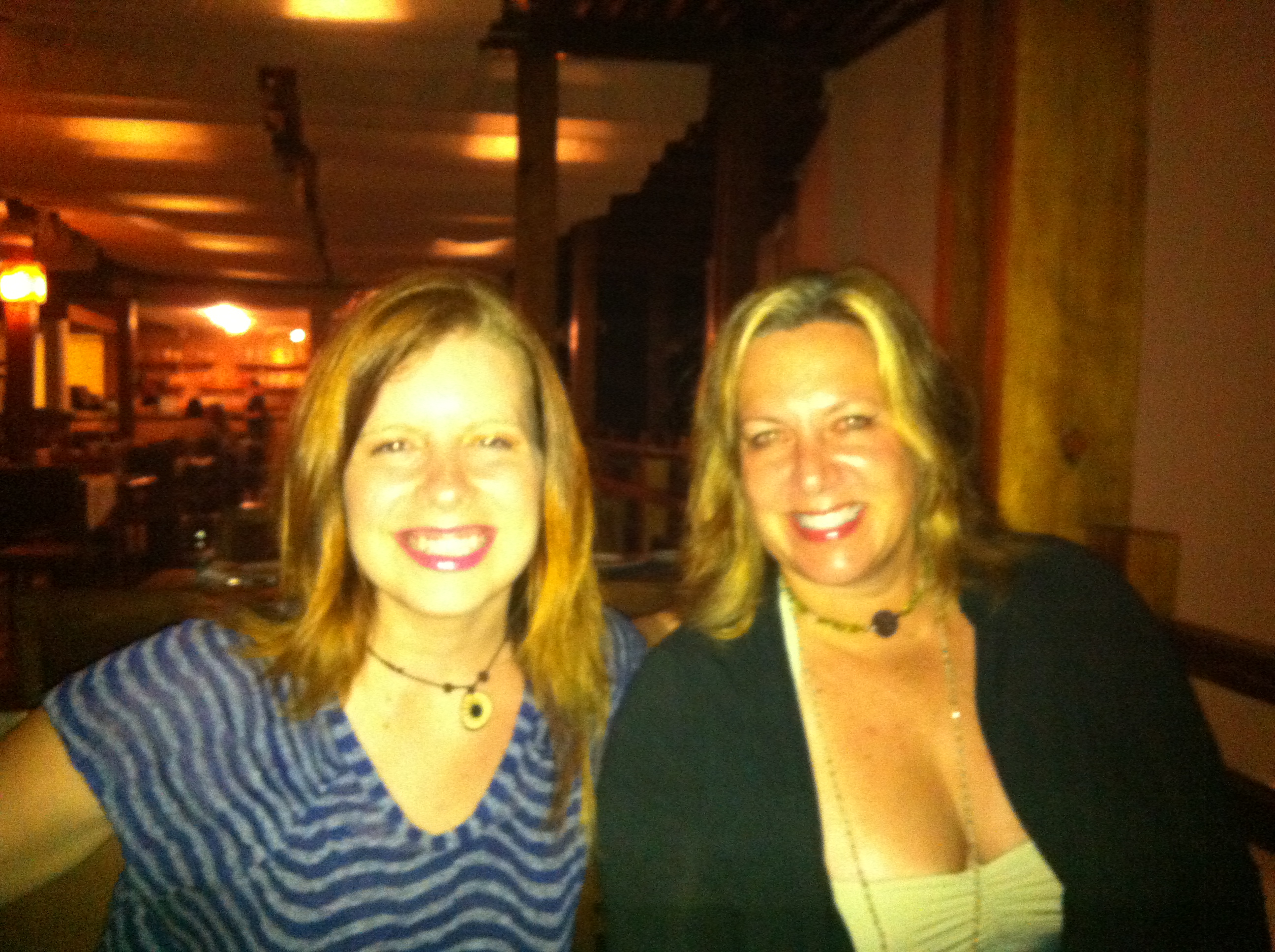 Longtime collaborators, Kellie Lin Knott and Debbie Williamson, have worked together for well over a decade creating inspirational retreats, trainings and content for their own programs and for others. Both equal parts biz maven and artist, Debbie & Kellie value creativity, technical skill and improvisation with equal measure. They seek to help their clients improve their lives through education, once in a lifetime experiences, and business and personal mentorships.
Previously available to audiences only in person, Kellie Lin and Debbie launched Life Mastery Business Academy / Online Aloha in the summer of 2018 to make their teachings and offerings accessible 24/7 online to friends new and old.
ABOUT DEBBIE: In addition to her work with Life Mastery Business Academy, Debbie is the founder and owner of Wild Kauai Chocolate, a Bean to Bar Chocolate shop, where she sells her delicious chocolate and teaches chocolate making. Debbie just released her first book, entitled Re: Fresh - Adventures in Yoga, Eating & Purposeful Living and is hard at work on her next one (working title: Chasing Chocolate) about the stories and circumstances that led her to sell all of her yoga studios and businesses to move from Wisconsin to Hawaii to open her chocolate shop.
ABOUT KELLIE LIN: Kellie Lin Knott is an award-winning songwriter and creativity coach and just released a full length acoustic pop album (The World Awake - with lyrics co-written by Debbie) themed with issues of love, personal faith and moving through struggle with grace. She continues to write music and also plays country music all over the island of Kauai. In addition to all of the above, Kellie does select ghost writing, marketing and web projects for people she really, really likes.
Hard workers both, Debbie & Kellie none-the-less love to laugh and find adventure, ease & joy in Every Corner.
A message from Debbie & Kellie:
We miss being in front of you in person at events and definitely want to continue to be a big part of your life. Instead of seeing you in workshops and trainings around the country, we want to be there for you when (and where) you need us most - right in your own home or a click away, anywhere. Allow us to assist you in feeling connected, supported and inspired!
Courses Included with Purchase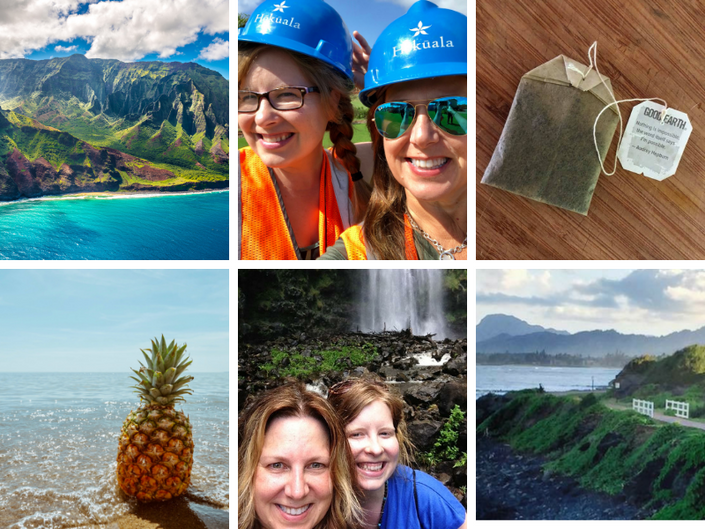 LMBA Insiders Group - Q & A area, Community Meetings, Inspiration, Connection & More
Included with any of our online programs - register for any LMBA program and get access to our community for questions, support & inspiration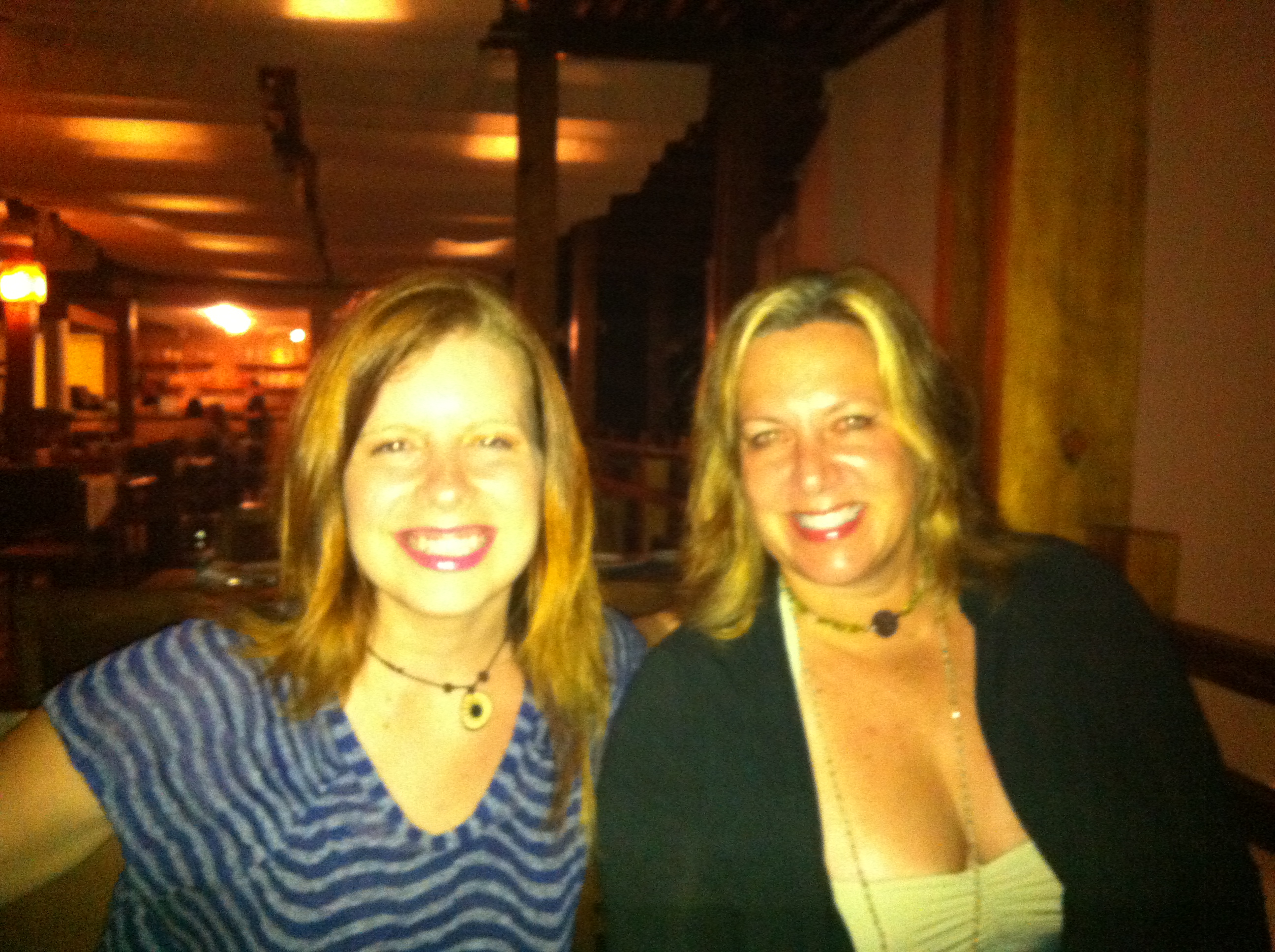 Original Price: $0
Frequently Asked Questions
When does the course start and finish?
This course starts on October 1st, 2019. Content will become available at that time.
How long do I have access to the course?
How does lifetime access sound? After enrolling, you have unlimited access to this course for as long as you like - across any and all devices you own.
What is your refund policy?
All sales are final at the time of sale.
Why does the course say both "self-paced" and "drip"?
This course is on a 12 month drip, meaning each week, new content is revealed. If you are participating in the October 1st launch of this course, you will be receiving new content weekly over the course of 12 months. Each month, all content for that week will be posted at once, and you will be able to self pace through that month's material. If you don't finish within the month, don't worry! You will have lifetime access to finish this entire course at your leisure. Drip = content released a little at a time and Self-paced = complete in your own time.
This course is not open for enrollment.