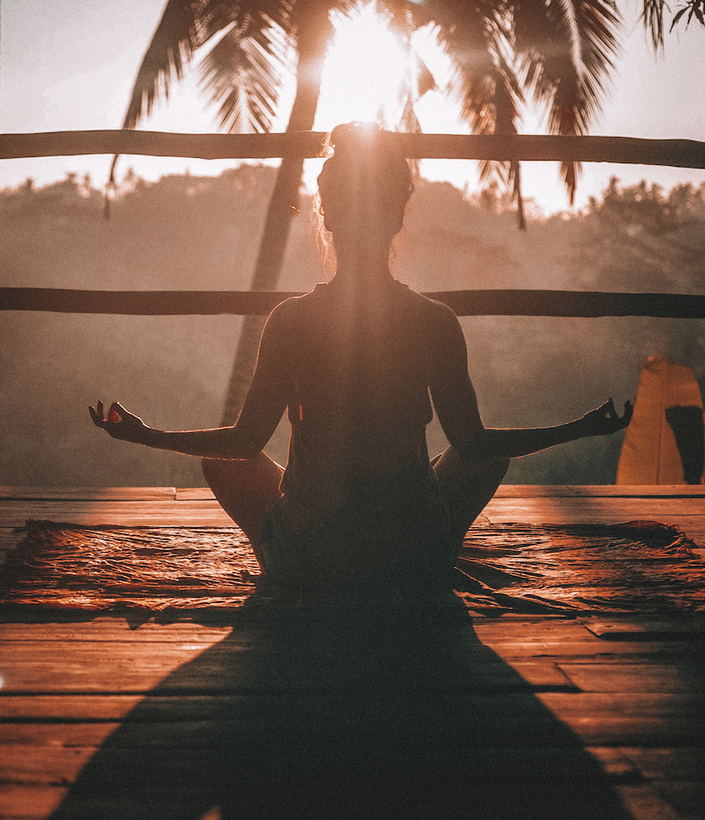 Meditation Teacher Training Certification (12 months long, Online)
Starts at 6pm central time on May 25, 2020: Expand or start your meditation practice, or learn to teach meditation (choose your option below).
Starts January 25, 2020 / 12 Month Drip / Self-Paced / Lifetime Access

Get on the waiting list to be notified when registration opens and to get pre-sale pricing discounts available ONLY to those on the list, here.
Note: If you just want to learn about and practice different styles of meditation (and not get certified to teach it), choose the PRACTITIONER ONLY option at Check Out & get $350 OFF.
This 12 month certification combines live, interactive coaching with a robust multi-disciplinary self study program to enhance your own spiritual practice and give you the support you need to feel confident teaching others about the powerful tool of meditation (multiple styles). Get tips and concrete tools for teaching loving kindness, compassion, forgiveness and everlasting happiness with meditation as your mode of delivery.

COURSE OBJECTIVES
This course has two primary objectives:
To expand and deepen your personal spiritual practice
To enable you to teach others about meditation (benefits, how to, techniques & more)
WHO IS THIS COURSE FOR?
You don't have to want to teach meditation to take this course, however, the curriculum will give lots of content and support on how to teach this material to others. This course is for:

Those who wish to teach meditation & mindfulness practices
Those who simply wish to learn more about how to use meditation in daily life
Those who want a year-long guided practice schedule with different techniques & tools
WHAT WILL I LEARN?
You will learn:
How to teach meditation to students of all levels (from beginner to intermediate)
How to expand & deepen your own spiritual practice on your path to elevate the world
How to combine mindfulness and movement practices
Techniques for better awareness, concentration & focus
How to improvise meditations based on themes of your choosing
When to speak & when to leave space for the most effective delivery
The ethics of teaching and appropriate student / teacher relationships
Meditation teaching techniques across multiple styles of meditation
The physiology of the body and its relationship to brain wave states, feelings and emotions
How to weave meditation techniques and practices into your existing business
The psychology of healing, health and happiness cultivated through meditative practices

How to Lead privates, group classes, workshops, community programs, corporate meditation, online courses, and your own trainings in meditation and mindfulness
HOW IS CONTENT DELIVERED?

This course covers many styles of meditation and course content is delivered through a 12 month drip program (see FAQ below for more details). Content is delivered in the following ways:
Online video and audio learning
Live monthly group mentoring calls (1 per month)
Self-study, journaling, quizzes & experiential homework exercises
the science, research and current literature on why meditation works
Group practicums with peer review and coaching (teaching others live)
1 Individual mentor call to address your personal questions for further growth as a leader and teacher (or to discuss the topic of your choice)
WHAT WILL I GET IF I COMPLETE THIS COURSE?
Upon completion of all course curriculum and assignments, you will receive a Meditation Certification from Life Mastery Business Academy and have the knowledge and confidence you need to add this powerful practice to your teaching tool belt.
This course is not open for enrollment.
Your Instructor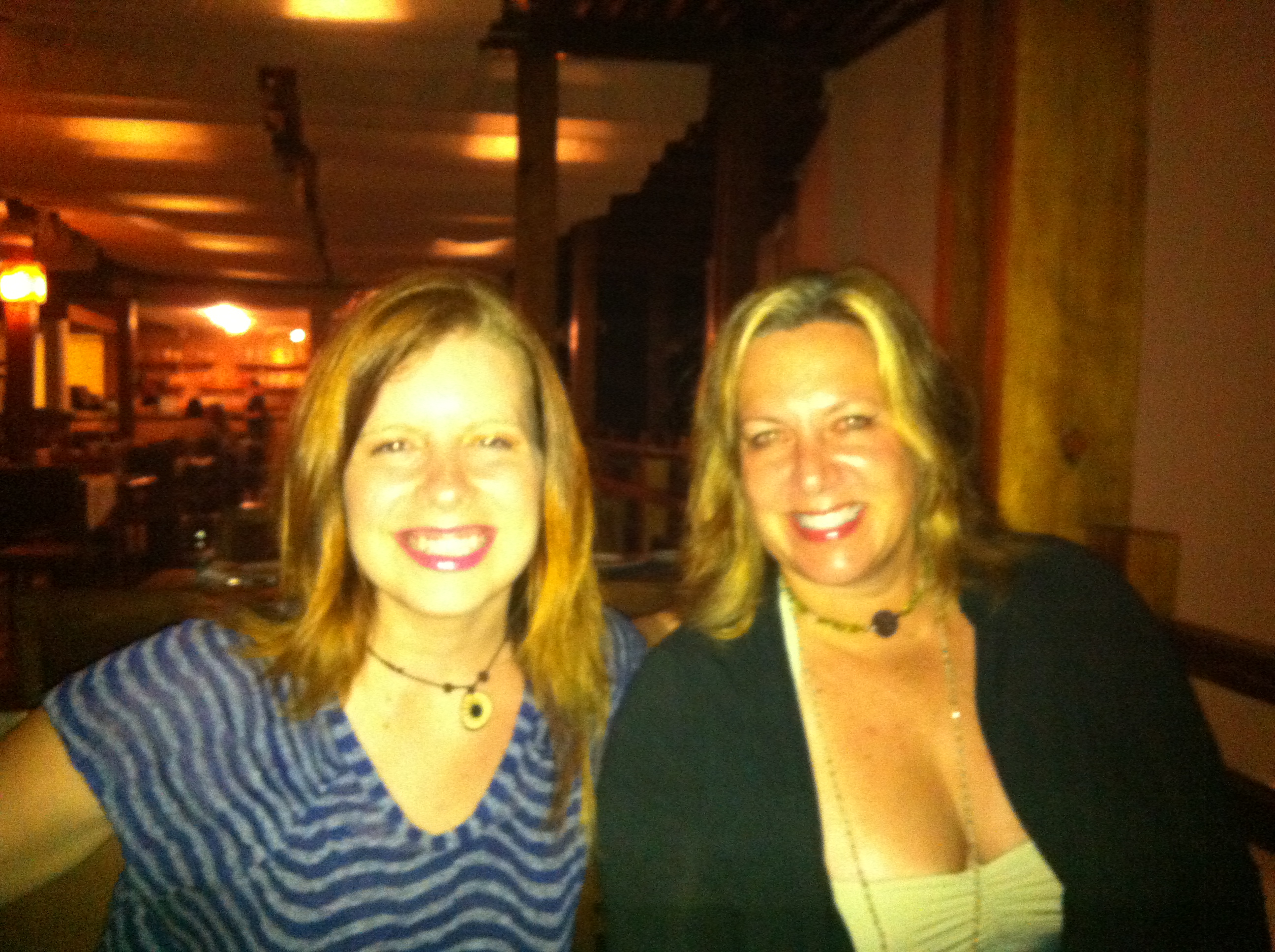 Longtime collaborators, Kellie Lin Knott and Debbie Williamson, have worked together for well over a decade creating inspirational retreats, trainings and content for their own programs and for others. Both equal parts biz maven and artist, Debbie & Kellie value creativity, technical skill and improvisation with equal measure. They seek to help their clients improve their lives through education, once in a lifetime experiences, and business and personal mentorships.
Previously available to audiences only in person, Kellie Lin and Debbie launched Life Mastery Business Academy / Online Aloha in the summer of 2018 to make their teachings and offerings accessible 24/7 online to friends new and old.
ABOUT DEBBIE: In addition to her work with Life Mastery Business Academy, Debbie is the founder and owner of Wild Kauai Chocolate, a Bean to Bar Chocolate shop, where she sells her delicious chocolate and teaches chocolate making. Debbie just released her first book, entitled Re: Fresh - Adventures in Yoga, Eating & Purposeful Living and is hard at work on her next one (working title: Chasing Chocolate) about the stories and circumstances that led her to sell all of her yoga studios and businesses to move from Wisconsin to Hawaii to open her chocolate shop.
ABOUT KELLIE LIN: Kellie Lin Knott is an award-winning songwriter and creativity coach and just released a full length acoustic pop album (The World Awake - with lyrics co-written by Debbie) themed with issues of love, personal faith and moving through struggle with grace. She continues to write music and also plays country music all over the island of Kauai. In addition to all of the above, Kellie does select ghost writing, marketing and web projects for people she really, really likes.
Hard workers both, Debbie & Kellie none-the-less love to laugh and find adventure, ease & joy in Every Corner.
A message from Debbie & Kellie:
We miss being in front of you in person at events and definitely want to continue to be a big part of your life. Instead of seeing you in workshops and trainings around the country, we want to be there for you when (and where) you need us most - right in your own home or a click away, anywhere. Allow us to assist you in feeling connected, supported and inspired!
Frequently Asked Questions
When does the course start and finish?
The course starts on the date mentioned above and you have lifetime access to it. To receive final certification, you will need to complete all course requirements and assignments.
How long do I have access to the course?
How does lifetime access sound? After enrolling, you have unlimited access to this course for as long as you like - across any and all devices you own.
What is the refund / cancellation policy for this course?
All sales are final at time of purchase.
Why does the course say both "self-paced" and "drip"?
This course is on a 12-month drip, meaning each month, new content is revealed. You will be receiving new content monthly over the course of 12 months. Each month, all content for that month will be posted at once, and you will be able to self pace through that month's material. If you don't finish within the month, don't worry! You will have lifetime access to finish this entire course at your leisure. Drip = content released a little at a time and Self-paced = complete in your own time.